Spring 2012 - Headlines
Seems like the year is getting off to a better-than-expected start for many companies. Public disclosures of earnings have been generally stronger than expected and numerous market studies have predicted better than expected growth. Still, we're not in the clear yet. The European economy, the US budget, cooling Asian markets ... any number of these could break a fragile life science market. We'd be interested in hearing what you think about the state of the market, and to capture your thoughts we've designed a short survey on the State of the Life Science Tools Market.
We also have a new white paper for you and some exciting news! Read below for more info.
This issue's headlines:
New Paper: "Redefining the Life Science Buying Cycle"
BioBM moves to Boston
Anonymous survey: State of the Life Science Tools Market
Redefining the Life Science Buying Cycle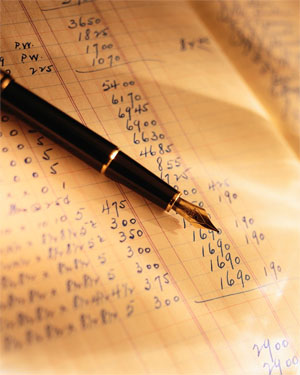 BioBM has released a new white paper entitled "Redefining the Life Science Buying Cycle: A novel paradigm enabling life science tools companies to communicate with their entire target market in order to build a strong brand." This white paper discussed the flaws in the traditional view of the life science buying cycle, replaces it with a new purchasing paradigm, and instructs life science marketers how to effectively target more of their desired audience by utilizing different marketing methods. This white paper is freely available to individuals in the life science industry.
To learn more about the new report, to preview it, or to request a copy, visit http://biobm.com/idea-farm/reports-papers/
BioBM Moves to Boston
We've packed up and moved to Beantown! Our new address is 9 Weyanoke St, Boston, MA, 02124. Considering the excellent start-up culture and also the strength of the life sciences sector in the Boston metro area, it was a natural move for us.
If you're in Boston and would like to meet with us, feel free to drop us a line!
State of the Life Science Tools Market
So we know things generally haven't been as bad for public life science tools companies as many analysts had projected, but is this translating across the entire industry? Take two minutes and make your voice heard in our anonymous, five-question State of the Life Science Tools Market survey! Click here to share your opinions.
Want free Marketing Tips & Info?
Don't forget to join the Marketing of Life Science Tools & Services group on LinkedIn - the only group specifically dedicated to those who market to life scientists. There's lots of good info and discussions - why not join us? Our community is growing daily!
Distribution Services on Commission
Need to beef up your distribution network? Want to strengthen your relationship with your current distributors and improve distributor performance? If you need either but you're low on cash, then you've come to the right place. BioBM can help!
While we don't publicly advertise it, BioBM offers distribution and distribution management services on commission. You get the benefit of working with experienced life science business developers / distribution managers without costly up-front payments and ensuring that you only pay for results. We get paid when you get paid. It's that simple. Find out more.