Summer 2012 - Headlines
The state of the economy is making a lot of people pessimistic, and there have been a lot of recent earnings reports from public companies that have shown weak life science spending, particularly in the academic sector. At BioBM, that's simply a problem that needs to be overcome. If your market isn't growing, then it's time to grab all the market share you can and the best way to do that is through powerful marketing and strong global sales capabilities. Macroeconomic challenges? Bring 'em on!
We have a few things in this edition to help you navigate through the headwinds. There's a new white paper on community-building that's a must-read for any company considering using online communities as a rich marketing tool, and we also have some exciting news with regards to life science distribution. Read below for more info.
This issue's headlines:
New white paper on building powerful online communities.
New life science distribution partnering service in the works.
Survey results: State of the Life Science Tools Market
Building Online Communities as a Marketing Tool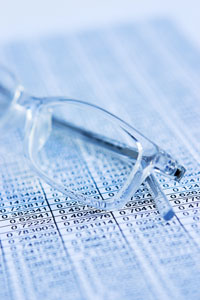 BioBM has just released a new white paper all about building online communities for life science marketing purposes. Branded communities can be very powerful tools for the companies that create them. Not only can they build your brand while establishing a leadership position, but they can amass huge numbers of your potential customers all at your fingertips.
However, creating a sustainable, thriving community of scientists is an extremely difficult undertaking, made even more difficult due to the natural resistance which occurs when the community is owned and managed by a corporate entity. The internet holds the proof: it is riddled with failed attempts.
BioBM's new paper, entitled "10 Key Questions & 5 Powerful Rules for Life Science Marketers when Building an Online Community" will help life science marketers overcome the difficulties in planning for, designing, building, and managing successful online communities that create value for both scientists and the company that sponsors the site.
As with all of BioBM's white papers, this paper is freely available to individuals in the life science industry. For more information, to preview it, or to request a copy, visit http://biobm.com/idea-farm/reports-papers/
New Distribution Partnering Service in the Works!
It's too early to share any of the details, but BioBM has a new life science distribution partnering tool in the works. It will help manufacturers and distributors find each other on a global scale with greater ease and far more relevance ... and at least part of it will be free. Sound interesting? Get alerted of the pre-release by simply sending us an e-mail: for Manufacturers / for Distributors.
State of the Life Science Tools Market
Thanks to everyone that took our Spring survey and shared their opinions. For those that didn't see the fairly surprising results, you can do so on our website. Click here to see the results.
Ever asked: "Why isn't this working?"
If your company just isn't generating as much demand as you know it could, then you almost certainly have asked that question. You probably have looked at your marketing communications, your marketing methods, your marketing strategy, etc., to figure out what the problem is. When you do, it's time to call BioBM. Our marketing analysis services will help rapidly and efficiently identify faults in your marketing so that they can be repaired and your company can start reaching its potential. Interested? Ask us about it.