Fall 2012 - Headlines
2013 is right around the corner, and with that comes much annual planning and budgeting. If you're looking back at this past year and aren't happy with your company's performance, or if you would like to be able to factor in more growth in the coming year, we suggest you take a good hard look at your marketing. There's a lot of demand out there that can be gained on the cheap that small companies frequently fail to capture. Is your website optimized for conversion? Are you utilizing high-ROI pay-for-performance advertising channels (like Google AdWords)? Do you have sufficient marketing assets to efficiently nurture leads into sales? Step back, think about it, and let us know if you need a hand!
Along the lines of high-ROI marketing, we've recently updated our first (and most popular) white paper: Life Science Marketing on a Low Budget. And speaking of AdWords, we have a holiday present for one lucky company (and no, it's not just a coupon or free AdWords - it's far better!) See below for details.
This issue's other headlines:
Join the ACP-LS!
Reminder: life science distribution partnering service.
LifeSciPR to be completely revamped
Join the new ACP-LS industry group!
The Association of Commercial Professionals - Life Sciences (ACP-LS) is the first and only organization for professionals dedicated to selling or marketing products and services to life scientists. It's a new organization, but they've already put on a webinar series and there's a lot more in the works! If you're in a sales, marketing, business development, support, or related position at a life science tools / services company, we highly recommend joining! For more information, visit www.acp-ls.org
A Holiday Present for You!
If you enter by sending us an e-mail, your company could win a FREE search engine marketing campaign optimization from BioBM. We'll be randomly picking the winner on December 16th.
(One entry per person. Entry must be submitted from a valid company email address. Entries from non-corporate email addresses will be disqualified. The entrant's company must sell products or services to life scientists to qualify.)
Our Most Popular White Paper - Updated!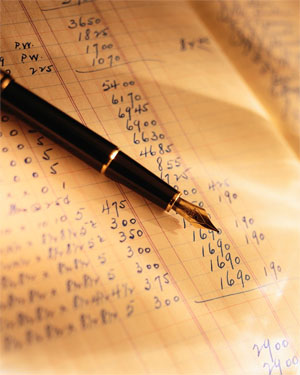 BioBM's first and most popular white paper, "Life Science Marketing on a Low Budget," has been updated and improved. The paper addresses means of campaign execution that are low-cost, scalable, and allow for a high degree of targeting, thereby offering the potential for very high ROIs. It incorporates new data, expanded considerations for choosing marketing channels, and information on "free" marketing opportunities.
To request a copy, please visit: http://biobm.com/idea-farm/reports-papers/
Reminder: Distribution Partnering Pre-Release
Don't forget to sign up for our forthcoming distribution partnering service to qualify for free perks upon launch! If you'd like to sign up, you may do so here as a: Manufacturer / Distributor. We're targeting Q2 2013 for launch.
LifeSciPR to be Revamped
In order to provide the life science marketing community with even more value, we'll be completely overhauling LifeSciPR. User experience will be vastly improved and press release distribution will be both much more extensive and more targeted. Users with a published release on the current LifeSciPR will also get a free perk once the new version is released!