Winter 2013 - Headlines
We'd like to welcome the newest addition to the BioBM team - Rochelle Monteser! She'll be helping us with market research and distribution partnering as well as some other endeavors.
I'll let our other headlines speak for themselves.
New paper on Marketing Strategy for Life Science Start-Ups.
Looking for Distributors? Look no further!
New Press Release Distribution Service almost ready...
"Marketing Strategy for Life Science Start-Ups"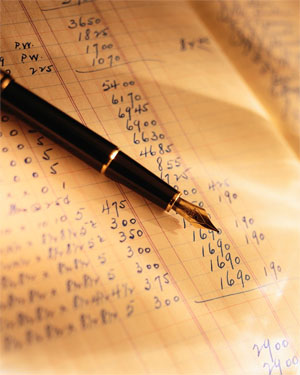 "Marketing Strategy for Life Science Start-Ups: A practical guide to the most important and least understood things that founders and CEOs need to know to effectively generate demand" is the latest white paper from BioBM. It focuses on practical, pragmatic, DIY-style tips for developing effective marketing strategies - in-house!
As with all our papers and reports, "Marketing Strategy for Life Science Start-Ups" is freely available to all those in the life science tools & services industry. To preview it or request a copy, please visit: http://biobm.com/idea-farm/reports-papers/
Looking for Distributors? Look no Further!
As part of our forthcoming distribution partnering platform we've been compiling quite the list of life science distributors. While the platform is still in development, it's not too early to take advantage of our manually curated distributor directory! It has over 1300 distributors sorted by territory, product specialty, and product value.
We know that when you're looking for a distributor, it's critical that they don't just carry a few products related to your target market, but that they specialize in your target market. Likewise, the distributor that carries mostly consumables probably isn't right to sell your $50,000 equipment. We've done the legwork to create those filters for you so you can expand your distribution network rapidly and effectively.
To learn more about how BioBM can help you find distributors, or to inquire about our distributor directory, send us an email or call us at +1 313-312-4626
The New and Improved LifeSciPR is Coming...
This one is cause for excitement. We can now officially say that we're going to have some of the best pricing of any press release service, with distribution that is more relevant and highly targeted for life science tools & services companies. The new LifeSciPR will provide greater value than other press release distribution services at a lower cost.
If you want scientists to see your PR instead of random people reading general purpose news websites, then you'll love the new LifeSciPR.
How Much Do You Know About Your Market?
At BioBM, we try to base decisions on data as much as possible. That's probably the reason that we love market research. If your life science company is looking for market insights - be them competitor or customer-focused - then look to BioBM. Our existing industry knowledge help guide you to more accurate and relevant insights while our pragmatic approach help you get answers without breaking the bank. Learn more about Life Science Market Research from BioBM.